Steak free- No Chemical, Just Effortless Cleaning…
Introducing the #1 recommended cleaning cloth of 2021 – It works so good on  picking  up dirt and leave your home sparkling clean!
The secret is the revolutionary ( PRO-TECH™ NANO-3 ) technology. It's unlike any cloth you've tired before.
 Perfect, Streak-Free Wiping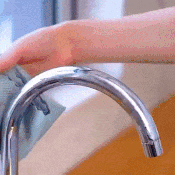 ON SALE SPECIAL
5 Pack – Mix Collection 

Reg-  $59.99- Sale- $24.99

Sz  9-1/2 x 9 1/2 in- 25×25 cm

 2 Gray- 2 Green -1 Beige 

***************************************

XL- 79.99  Sale-  $34.99

Sz -11.8 x 15,7 in- 30×40 cm

 2 Gray- 2 Green -1 Beige 

********************************************

Attn item – we may send diff Colors if stock is Low. to avoid shipping delays .thx
This simple cloth does it all! It's perfect for:
Polishing mirrors and glass
Cleaning up spills and even the toughest stains
Drying plates and cooking utensils
Wiping countertops
Cleaning windows
Dusting
Stainless steel appliances
No chemical needed just add water.
Tired of leaving smears or lint behind with all the other microfiber cloths? The PRO-TECH™ NANO-3 cloth is lint-free, and smear-free.
Thanks to the quality love weave, one quick wipe ensures a lint-free finish. Crystal clear glass, and no trace left behind!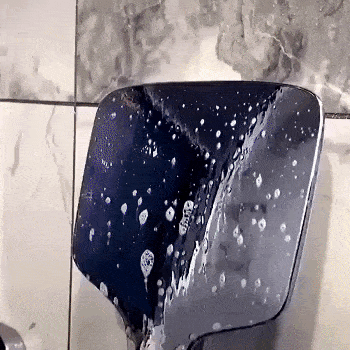 Super Absorbent
Featuring super absorption technology, The PRO-TECH™ NANO-3 cloth
 collects dirt and liquid up to 7 x it's own weight.
   Great For ANY Surface
Durable and Reliable
Never worry about poor quality materials wearing down over time. The PRO-TECH™ NANO-3 cloth was crafted to last. Featuring a durable,
long lasting design means your house can remain sparkly clean for a long time.
 Chemical Free
The PRO-TECH™ NANO-3 cloths can be used with water alone – no harsh, toxic chemicals are required!

How Does It Work?
The PRO-TECH™ NANO-3 cloth is highly effective due to the revolutionary material blend, inspired by fish scales. It can be used either dry or damp.
Wiping and Polishing (e.g. glass, furniture):
For best results, take one damp The PRO-TECH™ NANO-3 cloth before going over with a dry cloth. You can just use water – extra cleaning products are optional. Achieve a crystal clear glass surface or shiny furniture with ease! Wiping Spills & Messes:
The PRO-TECH™ NANO-3cloth is super absorbent. Simply take a dry cloth to soak up spills.
In most cases, no other cleaning products are needed!
Care instructions: Hand wash or machine wash.
Shipping Times:

USA: 3-5 Days 

$4.95
Canada:  9-10 Days
UK:   8-15 Days
New Zealand: Est- 8-15 Days
Rest of World: Est-7-18 Days
Try Them 100% Risk Free Today
With thousands of happy customers across the globe, we know with confidence that you will love your new The PRO-TECH™ NANO-3 cloths. Which is why we are proud to allow you to try them 100% risk free.
If you aren't satisfied for whatever reason we will send you a replacement or refund your money, no questions asked!